Today's topic: I have
so much less time to write recently
.
For a while, I had it pretty good for a mom of a toddler and a 3 year old. For the last few months, both of my kids napped in the afternoons, and they often overlapped for an hour. For roughly
60 precious minutes
, with one ear on the monitor and the other on the clicking of the keyboard, I had the chance to kick up my feet, work on my blog, read other blogs, catch up on news and media...until one of the kids woke up. Most importantly, I had some time during the day to focus on
my
needs: eating, peeing, writing, catching up on my life
outside
of Mommyhood.
If you have never spent at least 9 hours alone with and completely in charge of two kids under age 4, you can not know exactly what a day such as this looks like. To start, it's
busy
in a I-rarely-sit-down kind of way
.
And funny. And exhausting. And fulfilling. And draining. And sometimes (only a few will admit this to you) mind-numbingly boring. But it's also sprinkled with moments of amazing joy.
All rolled into one epic day
(every day).
To be truthful, it's less like this: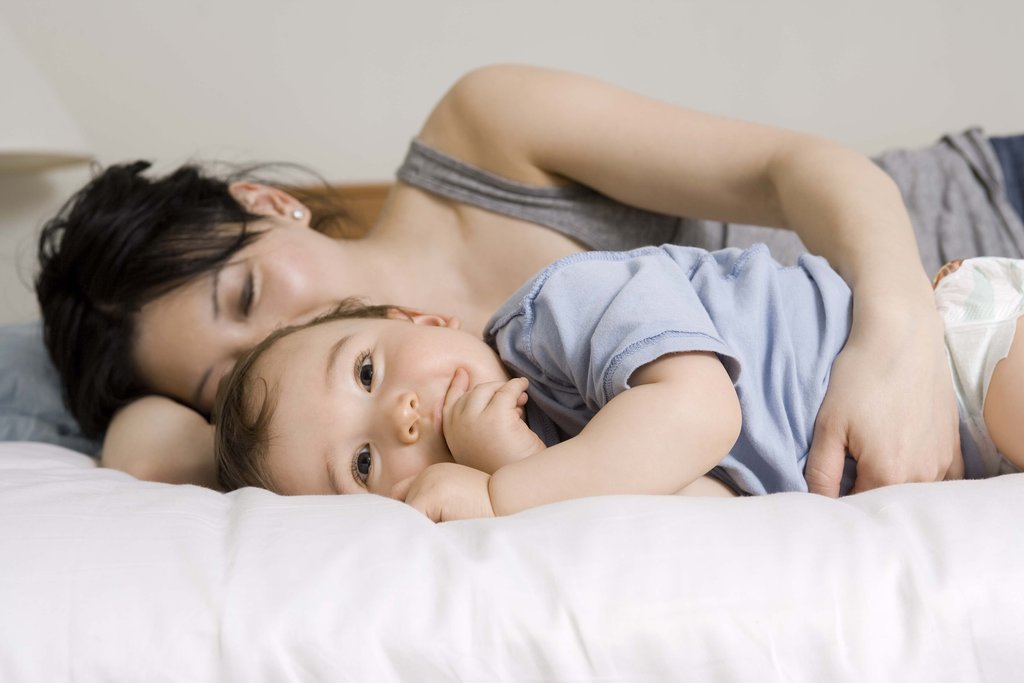 (Image from PopSugar).
And more like this:
Back to my main point: Recently, things have changed.

A lot.

My 1 year old has given up her morning nap (so she's up while my son is at preschool), but she still takes an afternoon nap.

My 3 and a half year old son is now officially nap-free

. (And before you even ask,

no

, he's not one of these kids who will sit in his room and play independently for an hour. Blame me and my terrible parenting if you want, but it's not going to happen anytime soon). He prefers to be within 12 inches of me when he is home, and we talk about cars. We play cars. We discuss what snacks we're eating (usually fruit snacks). And we negotiate which scene in either

Cars

movie we will watch next. This means that at least one of my dear, sweet little children is within a few feet of me every day, for the entire day.

She's so ungrateful.

S

he's so lucky to spend all day every day with her little ones

. Oh, dear. Of course I am. I'm not saying I want to give up being with them. I chose to stay home with them. But let me remind you that a stay-at-home mother's day with no naps means that I don't even have a drive to and from work where I can listen to my music without throwing toys to the back to calm the baby or tossing another package of Cheez-Its [that I never thought I'd buy] at my son. All of us deserve even 20 minutes a day-- a lunch break, a bathroom break, a commute-- without tending to another person's needs, right?

I think that's the hardest part for me of this time in my life

. Perhaps its introversion in action, or just a final attempt at preserving my sanity, but I often

need

time to be all by myself. I need to be alone at some point during the day in a way that humans need air to breathe. It is so hard to give up almost every minute of my day to other people, even when those people are the very ones who I brought into being and [usually] worship like the beautiful little treasures they are.

So, lovely readers, I'm in a new transitional kind of space right now. Time to myself has greatly diminished, so please hang with me as I navigate the lukewarm waters of a no-naptime day.

Also, I want to thank all my readers for your loyalty and support; sharing and hearing stories from mothers across the world has completely changed my life for the better! Please continue to share your thoughts and comments. It makes my day to hear from you.

~Frantic Mama




You can receive Frantic Mama posts (~2/week) in your inbox by entering your e-mail address (anonymously) in the box on my blog's homepage. You can also follow me on the supercool site, Bloglovin.




Find more Frantic Mama on:

Facebook

,

Twitter

,

Pinterest, Google+, and Instagram.
I also contribute to: Mamalode and What the Flicka?