Did the title catch your attention? Well, it is TRUE (though it does make me sound more scandalous than I actually am). Read on for the full story:
But first, here's the back story:
I'm terrified of flying. You can read all about my phobia from a previous blog post, right
here
. Alas, I know flying is safer than driving, etc.; I just don't necessarily
believe
it. But I suck it up and fly fairly often considering just how panic-inducing it is for me. Anyway. This is important to know for the following anecdote.
Here's a little more back story:
Our family of four (Franticmamahubby, the kids, and I) try to do an annual family vacation. Of course, "vacation" with young children is very, very different from pre-kid days. It involves a lot of chasing our children around with sunscreen, yawn-inducing early mornings, and many packages of fruit snacks. It also involves some really wonderful moments. We love the chance to reconnect as beach bums without work and schedules clouding the days.
One last back story:
My husband goes on an annual weekend golf trip with his friends.
The plan:
I was to fly down to Florida with the kids and meet my husband there once his friends had left.
THUMP> THUMP> THUMP. [That's the sound of my heart pounding at the thought of what that means].
Translation: I was to FLY ALONE with a 3.5 year old and a 1.5 year old. DEAR. Lord
.
It's not fun and games to travel by air, right? Even harder with kids? Even worse if you're alone with said kids? Even more gut-wrenching if you have a PHOBIA? However, I am determined to get over my fear, and I also knew it would be unforgettable to take our kids to the beach while they are so little, so I sucked it up. "Ok, yes, we will meet you there!" I bravely pronounced when first planning the logistics.
Fast forward:
My kids and I get to the airport, which is no small feat, really, considering the amount of work I had to do already: Packing alone, getting us out the door on time, driving and parking, unloading, checking in, etc.. So, I'm already fighting off a wicked panic attack (a fun bout of dizziness a.k.a. 'the bends,' accompanied by hot flashes). We manage to get through security (I shall spare you that process. A bit of mystery and all).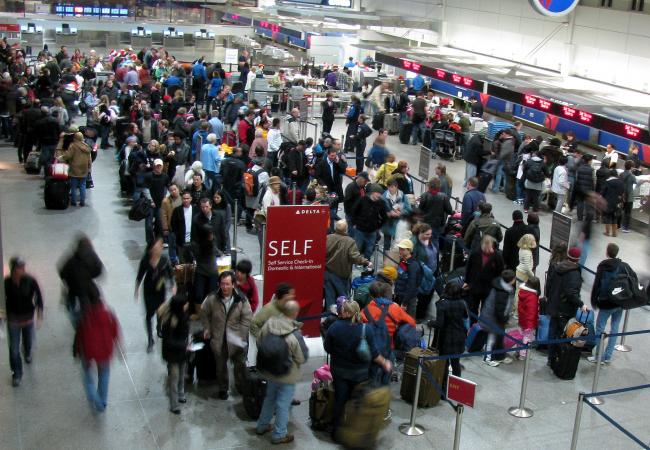 (Image from mprnews.com; doesn't the picture alone make you all twitchy?)
It's Almost Burger King Time:
I suddenly decided: the kids
need
a good meal in their stomachs before the 3.5 airplane ride! I MUST feed my children. Truth be told, they were just fine with the snacks I brought; in my mind, though, I suddenly felt it was
essential
to give them warm meat. I was simply overcome by the thought.
Enter Burger King:
I was starting to sweat, the kids were getting fussy in the heavy, impossible-to-maneuver double stroller, and the line was slow for no apparent reason. I ordered their food. I got them settled at a table. I started to exhale. My son announced that his hamburger "WAS NOT PLAIN!" I had to go back and order another one. I took my sweatshirt off, revealing a tank top I quickly found out I had not put on all the way that morning. Most of the crowd saw my bra. Eh, that was the least of my worries at that point. Boarding was starting at our gate and my son was going to eat a hamburger or else.
While my kids were picking at their food, I had a brilliant, lightbulb-over-the-head idea: Vodka! I retrieved the small unmarked bottle of clear liquid I had somehow gotten through security (Did I mention that part? Oh yes, well, alcohol helps me calm down a bit during takeoff and turbulence, so I filled a mini shampoo bottle with my allotted 3 ounces and hoped for the best when I sent my purse through security).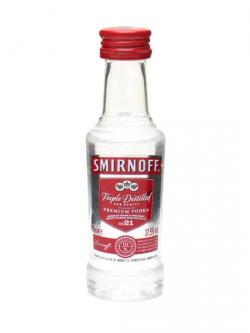 I poured half of my stash into my Burger King diet Coke, made awkward eye contact with the hostess at the neighboring restaurant, and chugged. There was no turning back.
It was time to board, baby.
Here's the Happily Ever After:
We made it safely to Florida. The kids did as well as toddlers can do on a long flight (though how some people get their children to sleep on planes still mystifies me) with the help of modern devices and ample snacks. I was never so happy to see my husband in my entire life as I was when he picked us up.
The best part:
We had a wonderful, memorable trip with our young children and their tiny, sandy toes. My son and daughter will never be this little again, and I think I took over 500 pictures to preserve what I could of this [busy, tiring, but exciting] time in our lives.
(My two munchkins during my favorite part of the day during our trip: early morning, the first ones on the beach!)




So, would I do it all again? This was actually my second time flying with them solo, and the previous time I did it, I said

that

would be my last time. As the saying goes, 'never say never.'

Have you ever done anything a little outrageous with your children in tow? Please share!

~Frantic Mama




You can receive Frantic Mama posts (~2/week) in your inbox by entering your e-mail address (anonymously) in the box on my blog's homepage.




I would very much appreciate it if you followed me on:

Facebook

,

Twitter

,

Pinterest, Google+, and/or Instagram! Thank you so much for your support.
I am honored and humbled to contribute to: Mamalode and What the Flicka?