I've already been doing my 5 Faves for 5 weeks? Whew. I hope my readers are enjoying them. I know I've had a fun time sharing some of the things that make life more enjoyable. (Also exciting: this is officially my
100th blog post
!).
Without further ado, here is Round 5 of my
5 Friday Faves
:
1.
The Prince Lionheart Wheely Bug Bee
(~$60). In a world of gigantic, plastic primary-colored crud, it is rare to find a toy, especially a big one, that looks pretty cool in your house. My one year old daughter loves this ride-on toy (in size Small for ages 1-3). It makes a great Christmas present or a group baby shower gift.
2.
Garnier Skin Renew Anti-Dark Circle Eye Roller (~$11)
. (Gotta love the name, right?). This is the one make-up item
I religiously use every single day
. I have fair skin and any hint of a dark circle makes itself known if I don't take measures to conceal it. This roller lasts a long time and it is an easy way to make myself look more human. Roll it on, then blend with your fingers.
3. Nestle or Swiss Miss Dark Chocolate Hot Cocoa Mix. I drink plenty of caffeine throughout the day to keep up with my two little ragamuffins, but when I want a hot sugary drink without the caffeine, I reach for one of these hot cocoa mixes. If you are a fan of dark chocolate, you will like this mix so much better than regular cocoa. (Note: when searching for an image, a few websites said the Nestle version was discontinued. Let's hope not).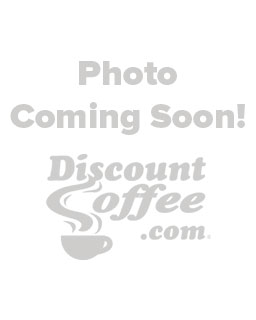 4. Hue Cotton Leggings (ankle length) in Black (~$28). When the leggings trend hit the stores several years back, I was in shock. Aren't those, um, just Stretch Pants?! But I eventually jumped on the bandwagon because I like to wear them with boots in the winter. Boot cut yoga pants (my other wardrobe staple) just don't work with tall boots like Uggs. I have a couple pairs of this pricier Hue legging, and they last a long time without graying or stretching out. I buy a size up from my typical size so they aren't skin tight.
5. The amazing cocktail inspiration website,
Beautiful Booze
, created by my wonderful and talented friend Natalie-- a sweet Southern girl displaced in Seattle. Natalie has had a ROUGH year, so let's show her project some love. Stop by her site, chock full of gorgeous photos she took, and be sure to check out her various social media accounts (
Twitter
,
Instagram
, and
Pinterest
).
(The Busted Heart Margarita on Beautiful Booze: One of the many lovely cocktails that Natalie created).
~Frantic Mama
You can connect with Frantic Mama using: Facebook, Twitter, Pinterest, Stumbleupon, and Google+, and Instagram.
I'm also honored to contribute to:
Mamalode
,
What the Flicka, and Mamapedia